Suburban Aero Club of Chicago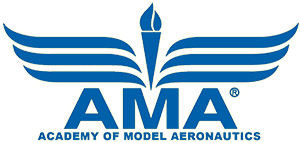 Ron Wegrzyn

- SAC Vice President
earns the prestigious
AMA CARL GOLDBERG VITIAL PEOPLE award 2020!
Special congratulations to SAC VP, Ron Wegrzyn for earning the prestigious AMA CARL GOLDBERG VITIAL PEOPLE award for which he received a great plaque and $200 from the AMA! He's the hardest working person of SAC for years now and I'd bet to say all of Chicagoland / Illinois. He's just dedicated, just gets it done, helps others, and gives back to the community! This award is well deserved so congratulate him!
-------------------
Dear Mr. Wegrzyn
Congratulations! A noteworthy panel of AMA representatives from eleven AMA Districts selected you, as a recipient of the 2020 Academy of Model Aeronautics - Carl Goldberg Vital People Award. This award is given to members who go above and beyond, to support model aviation, the club, and the entire AMA membership. This award is given to a select few members annually.
The recipient of this award receives an engraved plaque and a check in the amount of $200.
Again, congratulations! We appreciate all your support and help in celebrating your induction.
Sincerely
Erin Dobbs | Partnership and Member Benefits Director
------------
If you don't know who Carl Goldberg is, he's a model aviation pioneer & a founding member of SAC. Also look him up online as there's great articles in Model Aviation and by Made in Chicago Museum. https://www.madeinchicagomuseum.com/single-post/carl-goldberg-models/
https://www.suburbanaeroclub.com/
#CarlGoldberg #SAC #SuburbanAeroClub #SuburbanAeroClubofChicago #AMACluboftheMonth