Suburban Aero Club of Chicago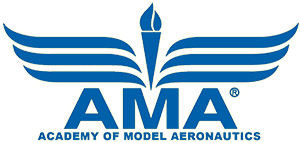 Suburban Aero Club of Chicago 2019 Year in Review
Established in 1962 and an AMA Gold Leader Club
Club Meetings, Members, and Meals
12 plane raffles $1500 value (12 x $125)

24 gift card raffles $600 (12 x 2 x $25 each)

Info sessions: electrical, transmitter programming, new ideas, EDF afterburner, and new product info

Scale Plane day which brought members out in full formation with 14+ aircraft on display with historical background (free gifts and $75 total in gift cards awarded to pilot participants!)

Mary Jensen of Bestitched Embroidery Lifetime member award for the years of SAC support and donations provided to the club, she provides custom embroidery for club apparel, patches, etc.

Banquet at Chef Klaus: Beer, Bratwurst, and Flyers, What else do you need!

Club Family Picnic: great food, friendship, and our families seeing our hobby. There was Great flying entertainment including a death spiral of the flying lawn mower! Power on Rob!
​
Fun Flys
8 events / 11 participants, too many flights (and bounces) to count.

Competitive flying at all levels with LOTS of "body language" to get better flight scores!

$100 cash prize awards at the Turkey Shoot

Over $100 in plaques for 1st, 2nd, 3rd and the Turkey Shoot winner!

Participants are all entered in the year end ARF plane raffle

Thanks to Greg, Al, Rob for the event ideas, Ann's hard work, John York's photos and all the volunteers!
​​
Float fly's: April thru September
12 Friday & Saturday events

Special Memorial and Labor Day events with food

100+ participants from local clubs and states!

Included planes, power boats, sail boats, cruise liners, and little

Thanks Ron Wegrzyn for all your hard work to make these very successful events
​
Cub Scouts pack 237 aircraft display and flight demos at Meadow Creek Airpark
over 100 Scouts, parents, siblings, and Meadow Creek residents

20 RC aircraft on display and included full scale planes

RC flight demos including Tom Lustig's great aerobatic flights

Fantastic full scale Pitts acrobatic demonstration by Meadow Creek resident Pilot with full smoke (see the videos)!!!
​
VFW flight introduction
Intro to Model Airplanes teaching families of VFW Post 311 - Benjamin O Davis

30+ VFW family members attended to get youth and families involved

First Flight training to youth and adults which included lots of smiles!

Small Drone raffled off

Thanks to George Nichols for arranging the event which also included members from other local clubs
​​
Public Relations
Dolphin Lake Park Float Fly hosted by the with Homewood-Flossmoor park district

Dailey Center: Represent SAC to public and government agencies which is more important than ever these days

Food drive Nov / Dec: Over $300 in food donations help our local community people

1-on-1 flight training by SAC members to interested people and those just getting started
​​
Auctions April & October
100+ attended on Thursday evenings

Lots of RC hobby items sold during and after the auctions

$100 total in raffle prizes ($50 cash each auction)

Lots of bargains & laughs! Always a great time!
​​
WARBIRD DAY!
Veterans and Battle of Britain tribute

Many great scale warbirds displayed and flown!!!

Free food and leading fees this year!

Many great and awesome flights from screaming warbirds including Tom Lustig's P-51 and Zero! (See videos online Facebook and FLICKR)

Great flying despite the rainy weather in the morning.

Thanks to all who attended and helped including cook master Frank!
​
AeroSTEM Expo 2019 @ IIT 3/30/19
Introduces inner-city youth to the aviation and aerospace fields and mentors career aspirations

100's of youth and parents attended

RC aircraft display

Partnered with Chicago Model Masters members
​
Web Presence
Website updated for content, events, information and links

FLICKR photo sharing implementation now has over 2000 pics and Videos of this year's activities! Thanks to all who contributed. More to come!

Facebook SAC community and SAC group pages reinvigorated to included events, meetings, photos, club info, and more. It's a great way to keep up to date quickly inside and outside the club.

Thanks to Devin for restarting SAC's on-line signature out there on the internet
​
And many other things which have made the Suburban Aero Club of Chicago a great organization. Thanks all the members who have helped in past, 2019, and years to come!
Now you know why you're a SAC member!