Suburban Aero Club of Chicago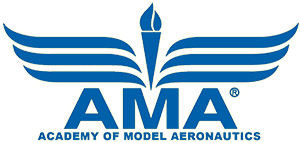 I Want to Join!
Read 2020 & 2019
Year in Review for the Benefits!
Suburban Aero Club of Chicago - Club Dues
2022 is starting out on the the right foot!

NEW MEMBERS $35 (down $20)

Renewing Dues $35 (-$15 starting 2022!)

JUNIOR MEMBER (under 19years old) ARE NOW FREE! (no charge) - must be AMA Youth member

If you want the newsletter mailed add $5 to all memberships.
​
If you have any issues joining or renewing contact us through the website.
To join Suburban AeroClub of Chicago you will need to register first.

After registration you will be able to pay your dues using PayPal
No fees for certain events, float fly's (except Memorial & Labor Day Events) Saves up to $50 / year

Member of the Year points system - win a plane drawing at year end; $150+ Value!

Flight Training by experienced instructors - Become an ACE in no time at all!

Monthly education topics and visitors to help grow your knowledge and fun!

No dues for Officers, Board members, Newsletter Editor, Web Master Saves up to $50 / year

Monthly Raffles: Planes (values up to $150) & Gift Certificate ($25 value) , ticket purchase required

Show & tell raffle tickets!

Bring new member get a Free raffle tickets!

AMA Gold member SAC club of over 50 years!
To renew your membership sign in using your AMA #, and confirm your information.

Once you have confirmed your information you will be able to pay your dues using PayPal.