Suburban Aero Club of Chicago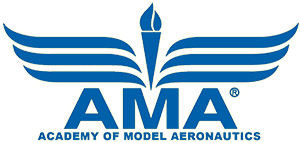 Suburban Aero Club of Chicago

: STEM and Community work
National Model Aviation Day - August 14, 2021
National Model Aviation Day - Celebrating model aviation for the ninth annual National Model Aviation Day, August 15, 2020. National Model Aviation Day was created to encourage clubs to celebrate the hobby and share it with the public. The AMA is devoted to inspiring the young and young-at-heart to pursue a hobby that will inspire creativity and advanced learning through the use of hands-on applications. http://modelaviationday.com/
CHECK BACK FOR FUTURE UPDATES!
RC Float & Fly: Suburban Aero Club of Chicago @ Dolphin Lake 10/10/2020
AeroStar Youth Aviation STEM Expo 3/30/2019 Chicago Model Masters & Suburban Aero Club members
avioninstitute.org/events/aerostem-expo/
Chicago area students age 12 and up are invited to the third annual AeroStar Youth Aviation STEM Expo on Saturday, March 30, 2019, from 9 a.m. – 1 p.m. in Hermann Hall, 3241 South Federal Street, on Illinois Institute of Technology's Main Campus.
The expo is a FREE event that introduces inner-city youth to the aviation and aerospace fields and mentors career aspirations that may ultimately lead to well-paying, satisfying careers in flight and aerospace. Participants will interact with flight simulators, mini-drones, and robots. Additionally, industry professionals will provide one-on-one mentoring opportunities.
Keynote: Mrs. Charity Ikpe, Founder and CEO of Engineers in Heels Global. Mrs. Ikpe is a former NASA Engineer and current Boeing FA-18 Structural Engineer. She will share her story of how she went from NASA to Cupcakes to Boeing's FA-18 Engineering team.