Suburban Aero Club of Chicago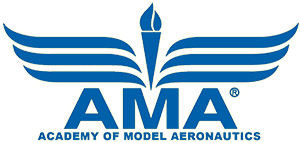 Web Updates - SUBURBAN AERO CLUB OF CHICAGO
Check back often for a list of Website Updates
CALENDAR events added & linked to Google Calendar

CLICK on EVENT to get more details and....

Add events to you Google calendar quickly! TRY IT!

2019 CALENDAR - DOWNLOAD 1 PAGE EVENTS page you can print!

EVENTS added to SAC Facebook group​

Added other events of interest to the group​

PHOTOS https://www.suburbanaeroclub.com/media

FLICKR albums set-up​ with recent events! More to be added

NEWSLETTERS (ABOUT - NEWSLETTERS)

Historical Dope Can newsletters ​posted back through 2014

SAC HISTORY Page added (ABOUT - HISTORY)

Let us know if you have SAC History to share!

​JOIN/RENEW - Membership area

OFFICERS updated (ABOUT - OFFICERS)

​Officers and volunteering members updated

YOUR skills and help are always needed - Every Bit helps!!! Even a few hours!

Let's get SAC into the triple digit membership numbers!

Added AVIATION EVENTS calendar​ https://www.suburbanaeroclub.com/aviation-events

RC​ flying / swap and general interest events

Aviation Events of interest: Model or full scale aircraft!
​
FUTURE ITEMS
FUN FLY event results

Update MEMBER roster in MEMBERS area

Photos from Facebook to WebPage

.....

YOUR constructive ideas are always welcome!